Favourite Cafés
The café stop is a vital part of any club ride and here's a just few of our regular haunts. Click the /// link to find each café on a What3Words map.
Derbyshire Peak District
Hartington Farm Shop & Cafe ///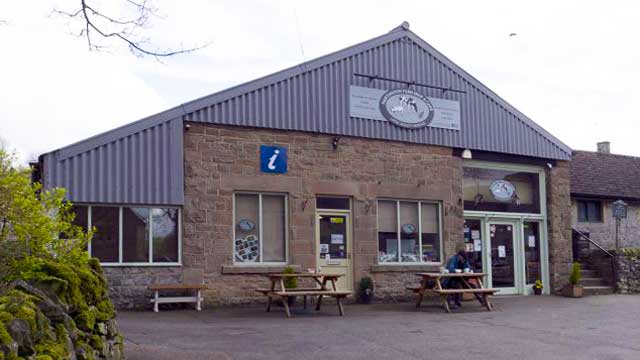 A large cafe and shop - plenty of room inside (always warm in winter) and a garden area to the side for summer visits. Always a good choice of cakes as well as more substantial stuff like beans on toast and bacon butties.
The Tea Junction, Hulme End ///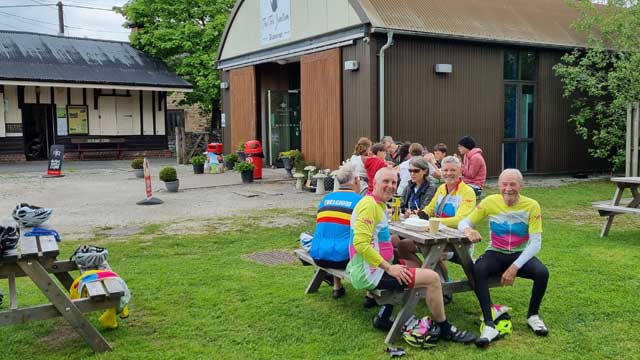 Possibly our single most visited café in recent times. All roads lead, eventually, to Hulme End. It's changed hands a few times but is always worth a visit.
Herbert's Tea Room, Tissington ///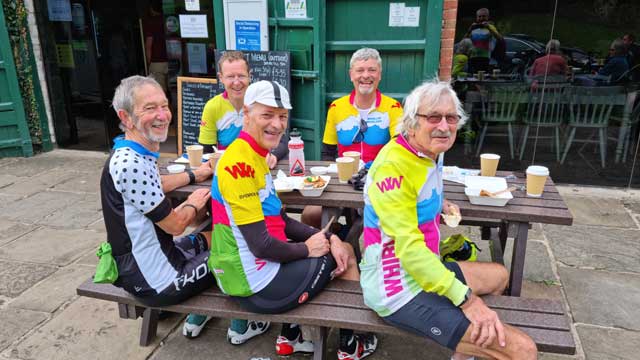 A grand location next to Tissington Hall and very popular with everyone, not just cyclists. Doesn't open until 11:00am so a trip here needs to be carefully timed.
Kaths Cafe, Tansley ///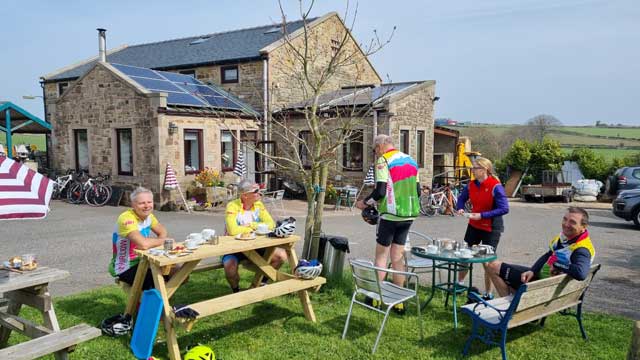 A farm café out in the middle of nowhere but not far from Tansley garden center. Great to sit outside when it's warm and one time holder of the 'Best Scones in Derbyshire' title. Currently closed until some time in 2024.
National Stone Center, Wirksworth ///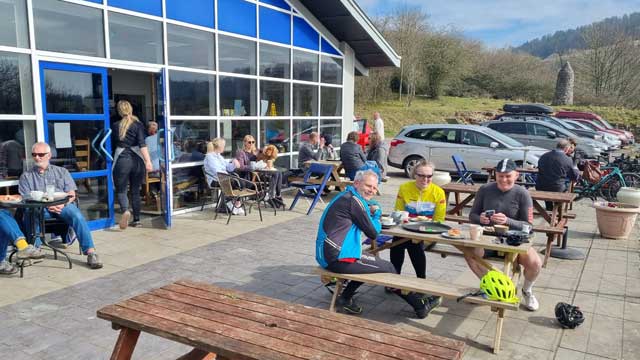 More correctly, the Blue Lagoon café at the National Stone Center. Glorious views from the terrace and enormous scones on offer but watch out for variable size portions - you might be lucky, or you might not! Near Wirksworth at the southern end of our territory and handy for Carsington Water too.
Cow Shed, Millersdale ///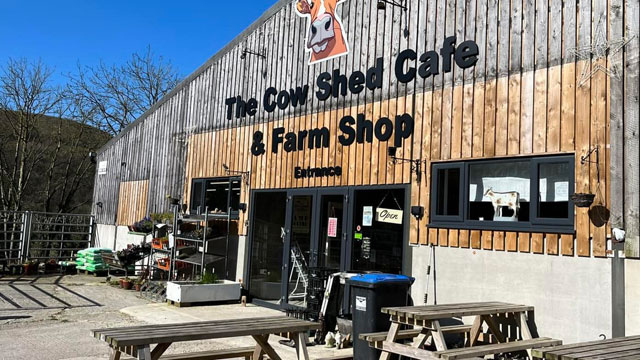 A relatively new venue that has rapidly become a favourite, especially among the older members. Bags of room inside so don't be tempted to site outside, especially if there are motor bikes parked up - they're noisy b*&&€rs when they start up again!
Cafe Kirianna, Bugsworth Basin ///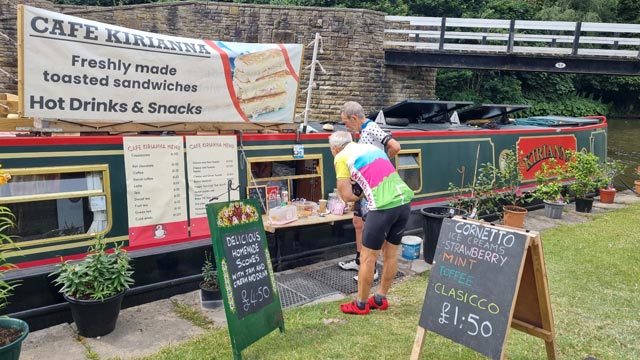 The barge is the kitchen, serving basic teas, coffees and excellent home made cakes and flapjack. Outdoor seating nearby. Just watch out for the rocky ramp on the way out!
There are lots more excellent cafes north, east, west and south of Sheffield and we'll add more as we visit them again.